Spinal cord Injuries lawyers NYC
Spinal cord injuries (SCI's) are among the most serious injuries a person can suffer. Although loss of movement and sensory function are typically the most commonly diagnosed spinal cord injuries complications, other internal organs can also be seriously affected. For example, kidney disease and bladder cancer have been found to be more prevalent in people who have suffered from SCI's. However, these problems do not always rise to the level of being a full-blown medical emergency. Therefore, spinal cord injury claims from persons who are unable to perform normal daily functions can still result in substantial monetary compensation.
The majority of persons who sustain SCI do so through a variety of common, routine, and preventable sources such as slip and fall accidents, auto accidents, falls from heights, fights, and sports injuries. Many times, people will sustain a small amount of whiplash or minor back injury from such accidents. More often, however, larger or more serious spinal cord injuries are the result. For example, someone may sustain a serious neck injury from a car accident or a fall from a great height. In both instances, the extent and location of the injury will greatly impact the potential compensation a person is entitled to receive.
One of the primary factors that is taken into consideration when determining compensation for a victim of spinal cord injury is the severity of her or his injuries. States differ considerably when it comes to the severity of spinal cord injuries. The majority of states treat these types of injuries as relatively mild, thereby allowing them to seek maximum compensation in cases where they occur. For example, in Washington State a motor vehicle accident must only leave the victim with a percentage of total body injury. If the injury reaches a certain level, the state will not be able to seek damages for severe or continuing damages.
Once a determination has been made, the attorney representing the victim will often offer advice on how best to proceed. These suggestions can include seeking additional medical care or a long-term treatment program. Spinal Cord Injury attorneys may also advise their clients to contact their insurance company with claims for pain and suffering. If the victim is under the care of a physician, this advice should be offered as well. In some cases, victims are not covered for pain and suffering if it is prolonged or severe, which is why an immediate consultation with an experienced attorney is always advisable.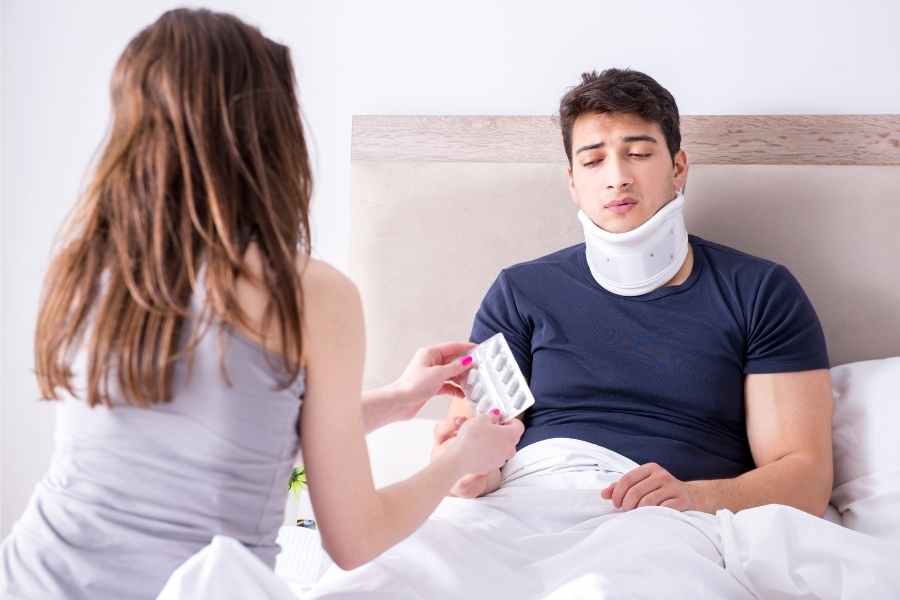 Car Accident Attorney – Why You Should Hire One
Can I get disability for spinal cord compression? This is a question that is frequently asked by many people. New York City Spinal Cord Injury is often the result of an auto-immune disease known as Multiple Sclerosis. Those suffering from Multiple Sclerosis will often find themselves in tremendous pain on a regular basis. It can be extremely difficult to live life the way it is meant to be lived. This article will discuss if you are eligible to file a personal injury claim with the help of a lawyer who specializes in New York spinal cord injury cases.
Before we discuss if you can file a claim, it is important to understand exactly what your rights are.
First, you must have been injured by another individual or entity that was at fault. Second, you need to show proof of this injury. Third, you must be able to prove that you incurred the injury as a result of an accident. Fourth, you need documentation of when and where the accident occurred, as well as proof that the medical care was obtained for you.
The time period within which your spinal cord injury claim can be filed will vary according to a number of factors.
First, your injury must have occurred on a public road or highway so you can file a claim right away. Additionally, your claim has a much shorter time frame if it is filed within three years of your injury than it does if you file after five years. Furthermore, some injuries only occur in certain areas of the country and the geographic location of the injury is not considered when filing a New York NY personal spinal injury claim.
The first step you should take after receiving your medical bills is filing a report with your local police. If there were any witnesses to the accident, provide them with a written account as well. Be as detailed as possible. A vehicle accident claim will be denied if there is no evidence of an auto accident or injuries. If this is your case, then you should consider consulting with an attorney experienced in cases that involve injuries or auto accidents.
In a motor vehicle accident where the other driver does not have insurance, it may also be your legal right to sue for personal injury.
This can occur when you are hurt because of the negligence of someone else. In many states, there are personal injury laws that allow you to sue for personal injury even if the accident was caused by the negligence of someone else. If this is what happened, and you have grounds for taking legal action, you should contact a personal spinal cord injury attorney.
You should also be aware that if you have suffered an injury because of a car accident in Florida, the personal injury lawyer that you hired to represent you can sue the other driver at their own expense. In most cases this means that they will ask for their money in full. Of course, this won't always be the case. In some cases the lawyer may simply agree to take whatever amount the person is owed under the circumstances.
Hiring a car accident lawyer is a great step to take if you have been involved in an accident that wasn't your fault.
In order to make sure that you get full compensation for your troubles, you'll need to hire an attorney. There are many lawyers out there who specialize in personal injury, but you should also take the time to check up on any attorney that you consider hiring to make sure that they're reputable and good at what they do. You can also ask others that you know who have had experience with personal injury law firms to see how they felt about them.
Spinal Cord Injuries Lawyers
Spinal cord Injuries lawyers in New York can help you if you are suffering from injuries because of motor vehicle accidents in NYC. If you are injured because of an accident, the first thing to do is seek legal counsel. There are certain criteria that NYC spinal cord injury lawyer must meet in order to accept your case. The firm must have attorneys who have expertise in dealing with cases like yours and it should also be one of the most reputable firms in the city.
New York City Spinal cord Injuries lawyers can also help you if you are hurt due to negligence in a motor vehicle accident.
If you have been injured because of this type of accident, you can take the law into your own hands and sue the at-fault driver. Most people who suffer this type of accident end up requiring physical therapy and need to pay for their own doctor's fees.
NYC Spinal cord injury lawyer can also provide you with compensation for your lost wages and pain and suffering.
This can often make a big difference in the amount of compensation you receive. If you have been a victim of an assault or car wreck, you may be able to collect from the person whose fault it was. Some people never recover from the accident so spinal cord injury lawyer are invaluable in helping you get your settlement.
A qualified attorney will be able to determine the cause of your injury and your claim. In some cases, doctors may not be able to determine the cause. The legal system is complex and attorneys are there for you. They can help you decide whether or not to go forward with a claim. If you have suffered a spinal cord injury that has caused your physical, emotional, or mental disability, you should not waste time or money without a lawyer.
How Can Spinal Cord Lawyers Help You?
As per the spinal cord injury victims who have already suffered from spinal cord injuries, it has to be said that there are no guarantees of recovery. Accidents can happen at any point of time or they can occur in the blink of an eye. Spinal cord injuries can occur as a result of different types of accidents like car crashes, truck accidents, construction-related accidents, power plant accidents, motorcycle accidents, boat accidents, animal attacks, and fall.
Every New York City spinal cord injuries victim has different types of causes and different types of injuries. There are many injuries that can cause New York spinal cord injuries victims to develop life-threatening complications. The main problem is that these victims have no claim for compensation on the basis of the type of injury they sustained as well as the results of their injuries.
If a person is involved in a car accident that causes a head injury, there is a high probability that he may suffer from different types of injuries like whiplash, back pain, broken bones, skull fracture, loss of consciousness, paralysis, brain injury, etc.
Some people may suffer from brain damage after being hit by lightning while some may suffer from brain injury after falling down while playing sports. Some may suffer from paraplegia or quadriplegia because of an accident or disease like Parkinson's disease, chronic fatigue syndrome, multiple sclerosis, spinal cord injury caused by a tumor, among others. Any type of spinal cord injury victim has the right to claim compensation for the injuries or diseases caused by the other person's negligence. A competent attorney has to work hard so that he gets the case wrapped up as soon as possible. Personal spinal cord lawyers for quadriplegia and paraplegia can help the victims obtain suitable compensation.
The compensation claim is claimed on the basis of the fact that the injury has resulted from the negligence of the other person.
The injury attorney looks into all the aspects of the case so that he can ensure that his client gets the best compensation. Many people suffer from injuries and spine diseases and seek compensation for the same. The law firm handles all kinds of personal spinal cord injury cases and specializes in providing excellent services to their clients. The firm also provides the necessary advice to victims of accidents and paralyzing spinal cord injuries so that they can deal with the aftermath of such accidents as well as live a life full of happiness.
How to choose a spinal cord injury attorney
How to choose a spinal cord injury attorney, or any lawyer for that matter, can be a difficult and worrying task if you don't know what to look out for. It is also important to realize that finding a good lawyer does not mean you need to pay a lot of money. There are many law firms that will offer excellent legal representation at reasonable rates, but it is also important to be aware of what things to consider when looking for a good lawyer. In this article we look at some key points about how to choose a good lawyer and what factors to take into account.
Hiring a lawyer with a good record of experience is one of the most important elements in choosing a spinal cord injury attorney. Attorneys who have been practicing for several years will be in a position to give you more information on the various factors that come into play when choosing a spinal cord injury attorney.
Good attorneys are familiar with and can counsel you on the basis of continuing legal education, which is important as our society make advancements on a very regular basis. As well, good lawyers will be aware of any changes or pending legislation that could impact your case, and they will be able to make sure that you are protected in this way as well.
While a spinal cord injury attorney may not be able to save your life, they can ensure that you receive fair compensation for your suffering. The first step in choosing a lawyer is to determine how much compensation you can afford to pursue. Contact several attorneys to learn about their experience in handling spinal injury cases, the fees they charge and whether or not they offer continuing legal education. Ask each attorney what they plan to do for your case.
If an attorney agrees to pursue your case and does not plan on using any part of his/her expertise to make sure you receive the very highest compensation possible, then you have found a good candidate with whom to work.
Contact one of our Spinal Cord Injuries Lawyers
For direction please click here