NEW YORK CITY WRONGFUL DEATH LAWYERS
Wrongful death lawsuits arise in a number of situations, most often as a result of a car accident. Car accidents are often characterized by the negligence of another driver on the scene. In such instances, a personal injury lawsuit is often brought on behalf of all relatives of the deceased who were either passengers in the vehicle or standing nearby at the time of the accident. However, sometimes, wrongful death lawsuits arise when a third party causes a death through negligence. If you have been harmed by such negligence, you may be able to file a wrongful death lawsuit against the individual who caused your loved one's death.
If you think you have a case, it is important that you contact an experienced attorney who has experience filing these types of lawsuits. Many people hesitate to consult an attorney because they fear that they will be required to pay huge legal fees if their negligence in filing leads to a successful suit. However, the reality is quite different from what many people believe.
The actual cost of preparing a wrongful death lawsuit depends on a number of factors. First, you must determine how much money you can claim based on the financial situation of your dependency and the specifics of each of your losses. Second, you must determine the amount of compensation your loved ones deserve as a result of this negligence. Third, you must assess the extent of damage resulting from this negligence and see whether you are eligible for the maximum available damages.
One common denominator of a wrongful death action is the pain and suffering endured by the surviving family members. As we have mentioned above, the grieving process may take months or even years. During this time, there may be financial, and medical expenses as well as personal pain and suffering. If you file a wrongful death action, you can ask for compensatory and punitive damages in addition to the pain and suffering. Each state has its own wrongful death statute that allows you to seek damages for a victim's loss of companionship, wages, services, and other forms of compensation.
The amount of compensation that you can seek is based on many factors, including each victim's age, health, earnings, property, loss of companionship and other factors. Generally, the court awards you compensation over a period of time. While you may only obtain monetary support for a few months following the incident, you may also be entitled to receive financial support for the rest of your life depending on the severity of your loved one's illness.
New York law requires that you consult an attorney before filing a wrongful death claim. You will not be allowed to pursue a claim for damages until you have hired a qualified personal injury attorney to assist you with the filing process. The reason why you should consult an attorney when filing a claim is because an experienced lawyer will make sure that the documentation submitted to the courts are completed properly. Your attorney will also ensure that you receive a fair deal when it comes to the potential of receiving compensation for your loss.
If you wish to pursue a wrongful death lawsuit in the court, the first step that you must take is to appoint a personal representative. The court will provide an address for you to send your personal representative. Personal representatives can be appointed by you or by another person (the defendant). If you appoint another person to represent you, they will assume legal responsibility for you and any expenses incurred while representing you in the lawsuit. The party responsible for hiring your personal representative should obtain an agreement from you so that they know who will be making payments for legal services.
If you were the victim in an accident in New York, you should seek the advice of an attorney as soon as possible. Not knowing what to do can affect your future. A personal representative can help you determine if you have a rightful claim for compensation, whether you should hire an attorney and if you have a legitimate claim to file in the courts. There may be other factors that affect your decision to pursue a wrongful death lawsuit in New York.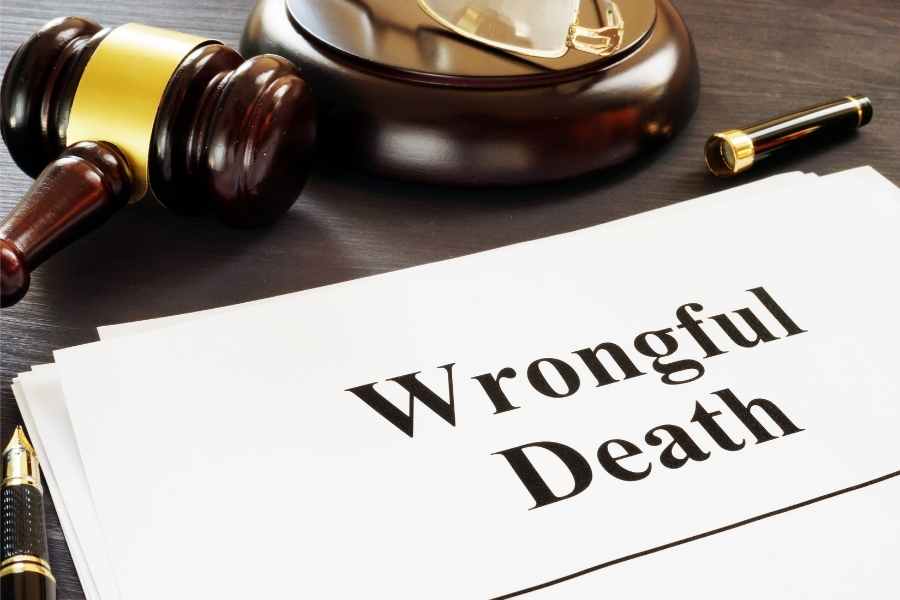 Choosing the right Wrongful Death lawyers in New York City
Recently, it was announced that the New York State Assembly and the New York Senate have both recently proposed new bills that will increase the amount of damages available to survivors under the state's wrongful death laws. The new bills, if passed will have permitted the following additional damages in wrongful death lawsuits: funeral expenses; pain and suffering; loss of companionship, society, security, comfort, and support due to the victim's death;, and economic losses, including loss of inheritance, support, or inheritance tax.
Hopefully, these changes will soon become a reality. One thing is certain, though. Anyone wishing to file a wrongful wrongful-death action in New York City must obtain the services of good wrongful death lawyers.
Wrongful deaths can occur in a variety of circumstances. Personal injury cases involving car accidents are often governed by the "no-fault" theory of negligence, which holds that the defendant (the one who caused the injury) is held liable for any injuries suffered as a result of his or her conduct.
Conversely, persons may be held liable for wrongful death claims when they die because of medical causes. No matter what the cause of death is, surviving family members can seek damages to assist in the funeral costs that may arise as a result of the death of the deceased.
Attorneys who have experience handling wrongful death claims in New York City tend to have the required experience handling these types of cases. As a result, they can take on these complex cases with ease. Many lawyers in the city specialize in this area of the law.
It is always important to retain only the best New York wrongful death lawyers. These individuals understand the legal limits surrounding insurance companies' obligations when someone else is responsible for another person's loss. Furthermore, they know how to speak to insurance adjusters to ensure that your loved one's loss is being addressed appropriately.
It is possible that the wronged party may never be made aware of the potential financial consequences of negligence. This is why it is important to retain only those attorneys who are familiar with the intricacies of tort law.
Another reason to retain only the best is that many times family members do not even realize the extent of the financial losses incurred. The reason for this is because the damages caused can be incredibly high. In some wrongful death claims in New York City, a family member may be able to receive compensation for more than the actual cost of funeral services.
This is particularly the case if the family can show that the deceased suffered medical complications prior to being fatally injured. This could include paralysis or a collapsed lung.
For those families who have lost a loved one due to negligence, it may take years before the monetary benefits are received. Nevertheless, this shouldn't stop them from filing wrongful death claims in New York City (Wrongful Death Lawyers NYC). The first step is to retain the best-qualified and experienced wrongful death lawyers.
Once this step has been taken, the next step is to establish whether or not the negligence was a direct result of a business owner's or a landlord's failure to maintain proper equipment, which is required in any building in the New York City area. If so, a victim may be entitled to monetary compensation for lost wages, medical bills, and so on.
Negligence can cause a number of different circumstances to result in a wrongful death claim. Accidents are usually at the top of this list. An accident can be caused by anything from car crashes to slip and falls to construction site accidents and falls. Faulty equipment and poor maintenance techniques are also common reasons why people suffer injuries.
Another scenario often cited is drunk-driving accidents, which can be caused in part by negligence on the part of a driver. Many of these accidents occur on New York City's busy highways, which have a toll increase fee.
Wrongful death claims allow families of the deceased to gain access to the proceeds of their loved one's death without fear of future insurance payments. In many instances, insurance companies will settle the claim out of court if the claim is brought within a certain time frame, which is usually two to three years.
However, there is no guarantee when requesting that money from the insurance companies to be paid out to a family member, especially if that person is no longer living. Skilled wrongful death lawyers should be retained to ensure that the settlement is based on all of the applicable laws and regulations.
Contact one of our Wrongful Death Lawyers
For direction please click here